There are many hats an entrepreneur has to wear in order to run a business - boss, administrative assistant, social media strategist, marketing director, accountant, copywriter… the list is endless. Most days I find myself crying in a corner.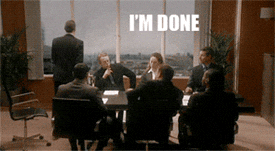 'm sure you can relate. It's tough juggling everything, wearing many hats, and keeping up with all the important details and deadlines, all while trying to keep everyone happy.
I started doing something simple a few months ago that helped reduce some of the hats that I was wearing: scheduling social media.

Now, for some of you this might not seem ground-breaking and for others this might be old news, but I encourage you to read this post anyway; there might be some benefits or strategies mentioned that you may not have considered before.
Here are 5 helpful benefits of scheduling social media.
1.To-do list

I'm a big fan of time-blocking. At the beginning of each workday I sit down with my to-do list and set aside time for each task in my planner. For example, today's agenda looks something like this:
Schedule social media content
6:00pm - 7:00pm
Plan tomorrows to-do list
I've discovered that I focus best when I'm tackling one task at a time, and having a set amount of time to complete each task motivates me to get things done quickly and stay on schedule.
Before I started including that social media time-block in my schedule, I threw up a random post on a random account at a random time of day. The randomness of my social media posts interfered with all of the other tasks on my list.
But now that I set aside time to tackle social media every morning, I get it all done at the outset of my day and I don't have to worry about it again. It takes less time out of my schedule in the long run, helps me get in a daily routine of sharing helpful content, and it's increased my productivity.
Social media is one of the biggest time wasters, especially when you use sites like Twitter, Instagram, and Pinterest for your business. It can be far too easy to hop on an account for a quick minute to post something... and get off 30 minutes later after getting sucked into scrolling through everyone else's photos, pins, and tweets.
I know the struggle all too well, which is another reason scheduling posts has been extremely helpful. Because I schedule everything out at the beginning of the day, I only check back in once or twice - often on my lunch break or afternoon break - because my posts have already been taken care of.
Scheduling posts has cut back on the distraction of social media and keeps me on task throughout my workday.
Our business began to grow when we started implementing strategy and the same has been true for our own social media accounts. The more strategic we've become with the content we share on Twitter, Pinterest, Instagram, and Facebook, the more we've seen our accounts grow and drive more traffic back to our website.
Once I started scheduling time in my workday to take care of social media, I was almost forced to become more strategic about the type of content we were sharing. Planning out each post has helped us come up with a concrete game plan for how we use our own social media accounts.
This has been especially helpful for new business launches and announcements; scheduling posts has helped us map out promotional posts and create campaigns.
Scheduling posts has also helped us become more consistent across all of our social media accounts. By planning each post at the beginning of the day, we're able to to share similar content across all platforms and reach different our different social media audiences with the same cohesive content.
It also helps create consistency for our audience and sets expectations for when they'll see posts from us and what kind of posts we'll share.
This has been one of the largest benefits of scheduling posts.
Remember all of those hats and plates I talked about earlier? One of the keys to cutting back on the number of tasks on your to-do list and growing a successful business is delegating. By handing off tasks that don't require your creativity or expertise, you're able to spend time and energy performing tasks that directly bring in an income.
By having a system in place for scheduling your social media posts, you're making it easier to hand off this task in the long run.
While I prefer to put my own spin on the wording and tone of each social media posts for Grow your Clicks to maintain a consistent voice and streamline our brand, my friends helps me round up helpful posts each morning. And it saves me so much time.
Down the road, if our business continues to grow and we're able to bring on more people, I might be able to hand off social media to someone else. Having this system in place ahead of time will make that transition easier.